CSCRS to share principles of Safe Systems, systems science at TRB
CSCRS researchers will continue efforts to explore and explain Safe Systems and systems science principles, methods, and practices at the Transportation Research Board 98th Annual Meeting, Jan. 13 – 17, 2019, in Washington, D.C. Going to TRB? Attend these sessions to learn more:
From Silos to Safe Systems: An Integrated Response to the Global Road Safety Crisis, Sunday, Jan. 13, 9:00 a.m. – 12:00 p.m.
CSCRS co-presenter: Associate Director Offer Grembek, University of California, Berkeley
This workshop will discuss necessary steps to achieve the sustainable development goals for road safety, including the Safe Systems approach.
Building Systems into a Safe System: From Theory to Practice, Monday, Jan. 14, 1:30 p.m. – 3:15 p.m.
CSCRS co-presenter: University of North Carolina's Seth LaJeunesse 
This session will include speakers from Washington State DOT and New York City DOT alongside CSCRS researchers to showcase Safe Systems principles in action in different community contexts.
Exploring the Complexity of Pedestrian Fatality Trends: Understanding the Underlying "System" to Inform More Effective Action, Thursday, Jan. 17, 8:00 a.m. – 12:00 p.m.
CSCRS co-presenters: University of North Carolina's Wes Kumfer, Kristen Hassmiller Lich, and Rebecca Naumann
This workshop will address systems failures that increase risk and will equip attendees with evidence-based tools.
In addition to systems-focused sessions, CSCRS researchers will present on specific CSCRS research projects and related topics, including:
The Rapid Rise in Pedestrian Fatalities: Changing Driver and Pedestrian Behavior to Save Pedestrian Lives, Sunday, Jan. 13, 9:00 a.m. – 5:00 p.m.
CSCRS co-presenter: CSCRS Director, Laura Sandt
This workshop will identify areas of potential research for this problem by exploring the behaviors of drivers and pedestrians in the roadway environment that may be contributing to collisions. It is focused on results from the CSCRS research project "Explaining the Rise in Pedestrian Fatalities: A Safe Systems Approach."
Safety Management Policies and Decision-Support Frameworks—Hybrid Session, Monday, Jan. 14, 8:00 a.m. – 9:45 a.m.
CSCRS co-presenters: Associate Directors Offer Grembek, UCB, and Asad Khattak, University of Tennessee, Knoxville
This session will showcase several papers related to safety management policies and frameworks to support data-driven decisions.
Also, CSCRS will hold a Safety Sunday @ TRB networking reception on Sunday, Jan. 13, in conjunction with the TRB Annual Meeting. The event will be similar to the inaugural Safety Sunday @ TRB event held in January 2018. More details to come.
---
Safe Systems Summit rescheduled for April 23-24, 2019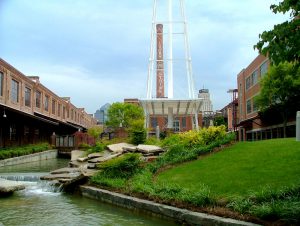 The Safe Systems Summit has been rescheduled for Apr. 23-24, 2019, in Durham, NC. The event was postponed due to Hurricane Florence, which made landfall in North Carolina at the same time that the original conference date was scheduled. The rescheduled event will feature most of the original program speakers and offer new opportunities for engagement. Stay tuned for updated information on registration, hotels, and other details.
---
CSCRS welcomes new advisory board members
CSCRS welcomed five new individuals to its Advisory Board this year:
Nadia Anderson, Manager, Public Policy, Road and Traffic Safety, Uber
Jason Gainey, Manager, Passive Safety and Accident Research, Volkswagen Group of America
King Gee, Director of Engineering and Technical Services, American Association of State Highway and Transportation Officials
Jacqueline Gillan, President Emeritus, Advocates for Highway and Auto Safety
Dan Magri, Deputy Assistant Secretary, Office of Planning, Louisiana Department of Transportation & Development
CSCRS is pleased to add their unique perspectives to strengthen this board, which helps direct and guide CSCRS research and tech transfer activities. Two members left the Board this year: Chuck Gulash, who retired from Toyota in August, and Heather Rothenberg, who left Uber for another position. See the entire Board roster here.
---
Systems spotlight: Webinar on connecting Safe Systems to Vision Zero presented by CSCRS researchers
CSCRS Associate Director Eric Dumbaugh, Florida Atlantic University, and CSCRS researcher Seth LaJeunesse, UNC Highway Safety Research Center Research Associate, presented during the Aug. 24, 2018, Vision Zero Network webinar "Safe Systems: What Does it Mean for Vision Zero?" To view the archived webinar and read a summary, visit here.
---
---
CSCRS highlights
UCB and UNC announce new CSCRS student scholars
UCB and the UNC Department of City & Regional Planning are continuing programs to recognize and engage graduate students in road safety research:
Learn more about CSCRS student engagement here.
UCB releases first videos as part of its CSCRS Road Safety Video Series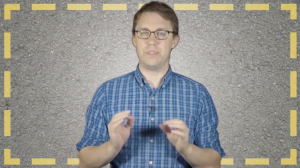 UCB's Safe Transportation Research & Education Center has introduced the first two videos created as part of its CSCRS Road Safety Video Series:
The goal of this program is to produce short educational videos about road safety that highlight the research conducted by CSCRS scholars and researchers at UCB. They are targeted to the general public and practitioners.
UNC continues Coffee & Conversation series with focus on automated vehicles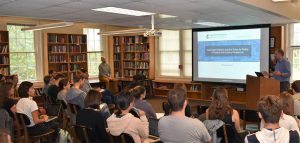 In September 2018, UNC launched Coffee and Conversation 2.0: Autonomous Vehicles and Road Safety, a speaker series that aims to answer the question "what will become of the world when autonomous vehicles rule the road?" It is the continuation of the original Coffee & Conversation series that launched in January 2018. To see the latest schedule and view proceedings, visit here.
Duke video shows vehicle-to-pedestrian safety experiment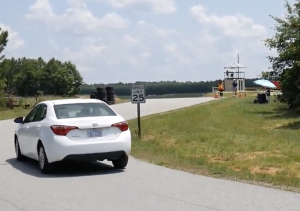 Duke's HAL Lab created a video showing an experiment using a safety app intended to alert pedestrians when they are near areas of high traffic density. The app is the focus of the CSCRS research project "Development and Evaluation of Vehicle to Pedestrian (V2P) Safety Interventions" by CSCRS researcher Missy Cummings. View the video here.
---
CSCRS book shelf
"Door to Door: The Magnificent, Maddening, Mysterious World of Transportation," Edward Humes, Harper Perennial
By M. Clay
M. Clay is a Graduate Student Research Assistant at the UNC Highway Safety Research Center, where she supports the work of the CSCRS. She is pursuing her master's degree in City and Regional Planning at UNC-Chapel Hill, with a focus on freight transportation. Previously she was Deputy Editor of the digital newsroom at the Chicago Tribune. CSCRS asked her what she was reading: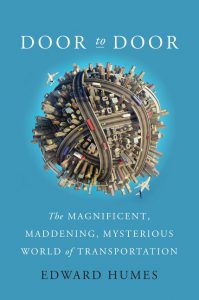 Pulitzer Prize winning journalist Edward Humes unveils the hidden costs of safety, transportation, economy, and time underlying the demand for goods at a click. Humes outlines the contemporary history of globalization, especially the shipping container, and then launches into discussion of how infrastructure concepts must change with technology. The central theme, according to Humes: "The idea that goods and people can be considered separately from one another when it comes to building roads…is one of our primary transportation obstacles and myths."
---
Join CSCRS on social media
Like our Facebook page and follow us on Twitter.
Sign up to receive CSCRS news and updates.
CSCRS Crossroads newsletters are archived here.