Safe Systems Summit: Redefining Transportation Safety April 23-24, 2019
Durham Convention Center
Durham, NC
CSCRS invites you to register for the Safe Systems Summit: Redefining Transportation Safety, to be held April 23-24, 2019, in Durham, NC. Registration is now closed.
We hope you can be a part of what promises to be a great gathering of different perspectives and conversations about transportation safety and public health. Summit attendees will: recognize and explore the complexity of transportation systems and the changing nature of safety challenges; share principles and practices from Safe Systems approaches effectively applied in different contexts; introduce and describe systems tools and methods that can be applied to build upon common values, develop shared goals and languages, support coordinated action, and carry lessons and knowledge forward, as well as cultivate new ideas and discover resources.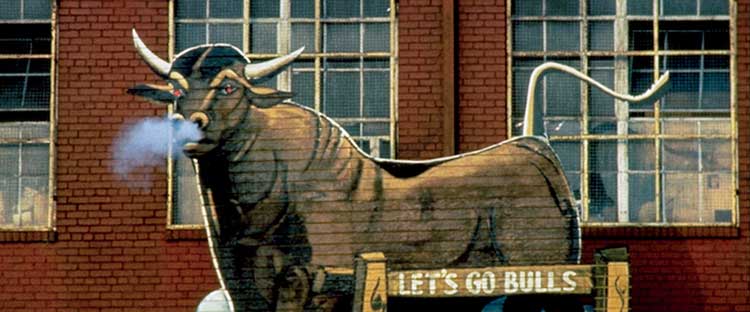 What is the purpose of this Summit?
The Safe Systems Summit provides an opportunity to explore the Safe Systems approach and what it means for the U.S. as a whole, as well as for states, communities, and individuals. Participants will map systems together, collaborate with a wide range of stakeholders, tour and discuss advanced technologies, and swap ideas in expert panel sessions. We'll learn more about our shared roles in transportation safety and leave with new ideas and resources.
Building upon the U.S. Department of Transportation University Transportation Center Spotlight meeting tradition, this meeting is a unique opportunity for university-based researchers and professionals to gather together to explore a specific topic, share and improve upon the practice of transportation safety in the U.S.
Who should attend?
To create a rich learning environment and opportunity for traditional and new partners in transportation safety to connect and learn from each other, we need researchers, practitioners, and students across interconnected fields and organizations to attend, including:
Law enforcement
Planning
Public health
Transportation
Technology
University Transportation Centers
Registration
Registration closed March 29, 2019.
Please note: All Summit registration fees are non-refundable
Accommodations
The deadline to book a room in a CSCRS hotel block has passed. These are the main downtown Durham Summit hotels:
Durham Marriott City Center, 201 Foster Street, Durham, NC 27701, 919-768-6000
Unscripted Durham Hotel, 202 N Corcoran Street, Durham NC 27701, 984-329-9500
Aloft Durham Downtown, 345 Blackwell Street, Durham NC 27701, 919-402-5656
If there is no more room at these hotels but you still need to find lodging, Discover Durham lists many options.
Interested in sharing a room? Please use this Google sheet to connect with other Summit attendees looking for a roommate for the event.
North Carolina state employees: Here are some potential lodging options if you need a hotel that offers the North Carolina state employee government rate.
Sponsorship
CSCRS offers organizations a variety of opportunities to show support for the Summit and align their brands with CSCRS's mission. Learn more about sponsorship levels. Interested in being a sponsor? Contact Jennifer Palcher-Silliman (919-843-4859) for more details.
Other questions?
General questions/contact: info@roadsafety.unc.edu
Registration questions/contact:
This event is supported by the Collaborative Sciences Center for Road Safety, www.roadsafety.unc.edu, a U.S. Department of Transportation National University Transportation Center promoting safety, and the NC Governor's Highway Safety Program.