Safe Systems Summit convenes hundreds to pave new path to safer roadways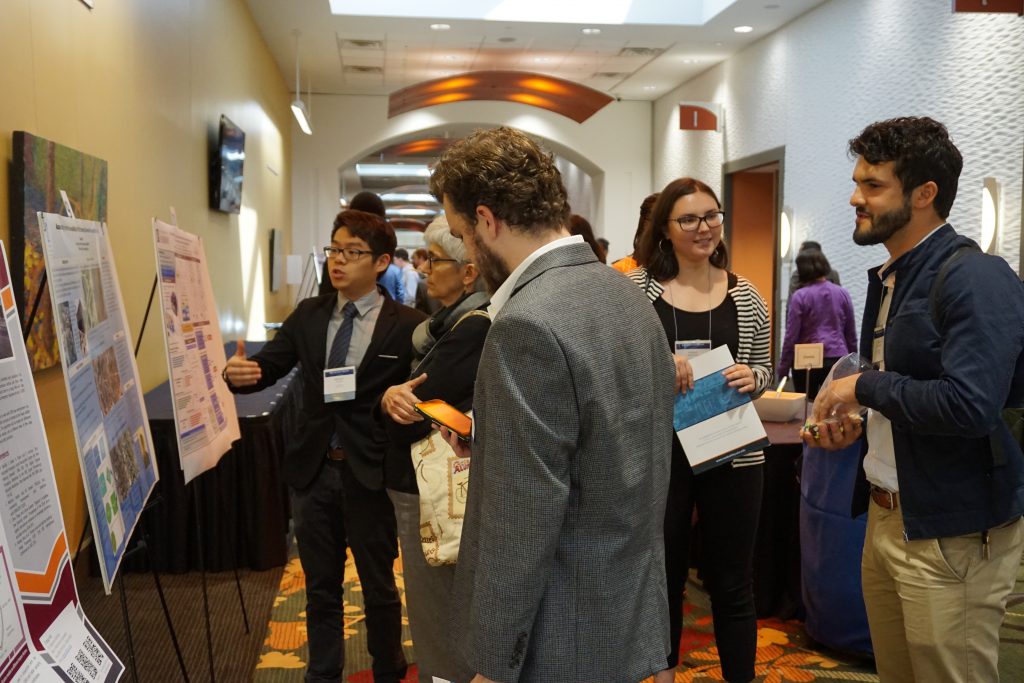 In April 2019, CSCRS and the North Carolina Governor's Highway Safety Program hosted the Safe Systems Summit: Redefining Transportation Safety, a two-day conference held in Durham, N.C., devoted to exploring the changing nature of traffic safety challenges. More than 340 participants gathered to share and develop a stronger understanding of the principles of Safe Systems and systems science that frame new efforts to reduce traffic injuries and fatalities.
Explore this recap page for more event details — including photos, videos and PDFs of presentations — that highlight the variety of topics and learning opportunities provided at the Summit. A special "CSCRS on the Streets" video project featured interviews about autonomous vehicles with students, children, retirees, law enforcement, college professors and others.
Calling all Safe Systems movers and shakers: If you attended the Summit, we're excited to hear examples of how you've implemented or used Safe Systems in your work. Please send real-world examples and feedback to info@roadsafety.unc.edu with the subject line "Systems at work."
Thank you to our Safe Systems Summit sponsors, whose support helped make the meeting possible:
Presenting Sponsors
Champion Level
Patron Level
Advocate Level
Supporter Level
---
Next CSCRS national event: NaTMEC

Save the date for NaTMEC (National Travel Monitoring Exposition and Conference) 2020, to be held June 1-4, 2020, in Raleigh, N.C. The NaTMEC call for abstracts is now open; practitioners, researchers and students are invited to submit presentation abstracts for consideration by Sept. 23, 2019. The theme of the event is Connecting Travel Monitoring to Transportation System Safety and Mobility.
CSCRS is coordinating the planning for the event, with support from the Federal Highway Administration. Stay tuned for other updates on the NaTMEC site.
---
Five CSCRS research projects now complete, explore systems principles, technology and data
CSCRS researchers have completed five research projects investigating how vehicle technology, planning policies and data analytics can provide systemic solutions to pedestrian-vehicle conflicts, and examining Safe Systems principles and lessons domestically and internationally. Check out final project details and reports on individual project pages: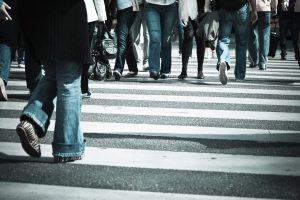 New products from other CSCRS projects that are almost completed have also been released:
The latest information on completed and current research can be found on the CSCRS Research Projects page. In addition, these projects, as well as other U.S. Department of Transportation University Transportation Center (UTC) sponsored projects, are listed in theTransportation Research Board's Research in Progress (RiP) Database and Dataverse.
---
Education and professional development: quarterly review
In addition to the Safe Systems Summit, CSCRS has engaged students and professionals in a variety of other learning activities over the last several months: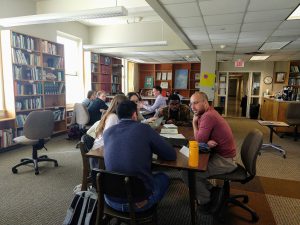 ---
---
CSCRS highlights
A quick rundown of additional recent and upcoming CSCRS activities and recognitions:
---
Safe systems and road safety news beyond CSCRS
---
CSCRS bookshelf
"Faster, Smarter, Greener: The Future of the Car and Urban Mobility," Venkat Sumantran, Charles Fine and David Gonsalvez (2017), MIT Press
By Mojdeh Azad
Mojdeh Azad is a Ph.D. student in the Department of Civil and Environmental Engineering Transportation Engineering & Science Program at the University of Tennessee, Knoxville.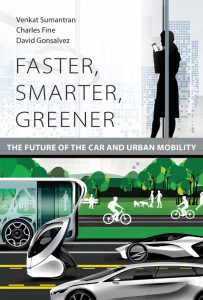 Venkat Sumantran and his co-authors, Charles Fine and David Gonsalvez, described the evolution of technology and changes related to the mobility industry in their book "Faster, Smarter, Greener: The Future of the Car and Urban Mobility." In their view, "the future of mobility will be Connected, Heterogeneous, Intelligent, and Personalized (CHIP)." The authors walk readers through the process of the CHIP framework development by first discussing the current changes in mobility and urbanization and why the architecture of future mobility should be different than the existing situation. In the second part, they highlight the innovative responses that contribute to finding solutions to the mobility challenges, such as autonomous vehicles, sustainable mobility and innovative business models which form the building blocks of CHIP mobility architecture. In the last part, the authors develop the CHIP mobility framework and discuss the strategies to facilitate its implementation by identifying the roles of key stakeholders.
I found this book, written by the authors who are associated with both industry and academia, a valuable source of information that connects technological advances, economic activities and sustainable mobility solutions and transportation management strategies to envision a better mobility system and readers from various disciplines might find of interest.
---
Join CSCRS on social media
Like our Facebook page and follow us on Twitter.
Sign up to receive CSCRS news and updates.
CSCRS Crossroads newsletters are archived here.