Register today for the Safe Systems Summit, Apr. 23-24, in Durham, NC
Registration for the 2019 Safe Systems Summit: Redefining Transportation Safety, Apr. 23-24, 2019, in Durham, N.C., is open. The Summit offers an inclusive and interactive learning environment to explore the underlying systems driving the national rise in traffic deaths, share findings from innovative new research and develop insights into reducing transportation injuries and fatalities by utilizing both Safe Systems and systems science principles, tools and techniques. Join participants from various disciplines to explore systems together, discuss advanced technologies and the role of data integration and exchange ideas with national and international experts.
Registration costs are as follows: $35 for participants and $20 for students; there is also an option to register as a group.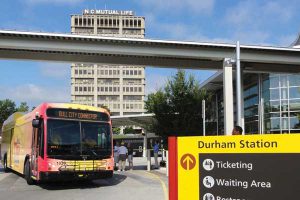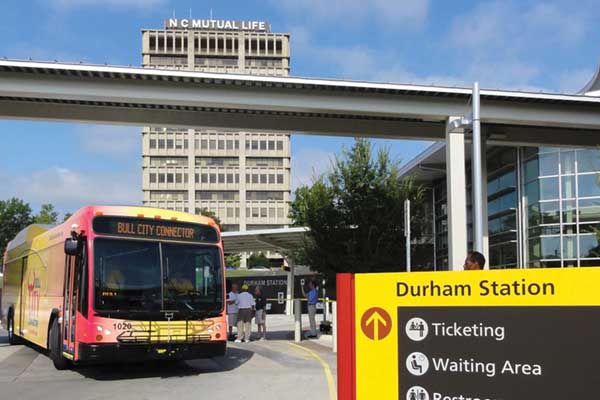 If you had previously registered for the September 2018 Summit and are ready to confirm, update or transfer your registration to the 2019 Safe Systems Summit, you have until Jan. 31, 2019, to do so. (You should have received an email in December 2018 with instructions for how to handle your 2018 registration.)
If you have questions or need additional support with the registration process, please contact Marie Melendez by phone, 919-962-8713, or email, info@roadsafety.unc.edu.
The Summit is co-sponsored by the North Carolina Governor's Highway Safety Program. It builds upon the U.S. Department of Transportation UTC Spotlight meeting tradition, providing a unique opportunity for university-based researchers, students, private and government entities, non-profits and others to gather and collectively improve upon the practice of transportation safety in the U.S.
---
Deadline to submit an abstract for Summit poster showcase is Feb. 15
Students and researchers are invited to showcase transportation-related research, capstone and community projects as poster presentations at the Safe Systems Summit. The submission deadline is Feb. 15, 2019.
Submitting an abstract is easy, as it is built into the registration process. Visit the poster details webpage for a link to register and to submit a 500-word poster abstract. While the research poster showcase is open to both students and non-student researchers, only students will be eligible to compete for first-, second- and third-place prizes ($500, $350 and $150, respectively). The poster showcase will be held Apr. 23, 2019, from 5 – 7 p.m.
For more information about the Summit research poster showcase, contact Marie Melendez, 919-962-8713 or info@roadsafety.unc.edu.
---
Second annual Safety Sunday @ TRB draws diverse crowd
Researchers, students, practitioners, private industry representatives and others interested in sharing ideas about road safety braved the Washington, D.C., snow and slush to attend the second Safety Sunday @ TRB, Jan. 13, 2019. Almost 100 people attended the safety conversations and networking reception,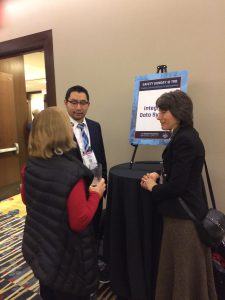 co-sponsored by the Collaborative Sciences Center for Road Safety and the Southeastern Transportation Center, and held in conjunction with the Transportation Research Board 98th Annual Meeting.
The event featured lively roundtable discussions centered on the following safety-related topics:
Safe Systems Essentials
Next Generation of Professionals
Integrated Data Systems
Planning for Safety and Health
Emerging Mobility
The reception followed last year's successful networking and professional development event.
---
CSCRS Student of the Year, Ali Boggs, UTK, honored at annual CUTC banquet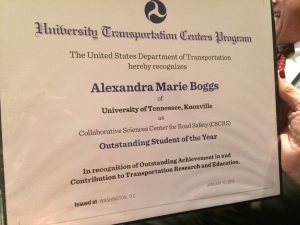 On Jan. 12, 2019, the 2018 CSCRS Outstanding Student of the Year, Alexandra "Ali" Boggs, was honored at the Council of University Transportation Center's 28th Annual Outstanding Student of the Year Awards ceremony. The ceremony was held in conjunction with the 2019 TRB Annual Meeting in Washington, D.C. Boggs is expected to earn her doctorate in Transportation Engineering from The University of Tennessee, Knoxville, in July 2019. Learn more about Ali Boggs.
---
---
Systems spotlight: Recent webinar examines systems thinking for injury and violence prevention practice 
In December 2018, CSCRS and the National Peer Learning Team for Systems Thinking at the North Carolina Division of Public Health Injury and Violence Prevention Branch presented the webinar Systems Thinking for Injury and Violence Prevention Practice. A recording of the webinar is available.
Webinar panelists discussed their views on systems, allowing participants to look into the "fishbowl" to hear a conversation about how panelists understand the idea of systems and how it is being developed and applied. There were 94 attendees who were challenged to consider the following questions:
How can systems enhance current injury prevention work?
What are the tools and methods available to do systems thinking work?
What does it look like when we use a systems approach in our practice settings?
The webinar presenters represented a variety of systems viewpoints:
Steve Marshall, Director, University of North Carolina's Injury Prevention Research Center
Roderick McClure, Dean, Faculty of Medicine and Health, University of New England (Australia)
Becky Naumann, Research assistant professor in the Department of Epidemiology and core faculty at University of North Carolina's Injury Prevention Research Center
Laura Sandt, Director, CSCRS
Shakiyla Smith, Program Officer, Fetzer Institute
Some of these presenters are also on the program for the upcoming Safe Systems Summit.
---
CSCRS highlights
CSCRS fellows at UCB complete road safety literature reviews
Two 2018 CSCRS fellows at the University of California, Berkeley, have completed literature reviews on road safety topics:
Learn more about UCB's CSCRS Fellows.
Second webinar with Vision Zero Network focuses on putting theory into practice
In December 2018, CSCRS partnered with the Vision Zero Network on the webinar Safety & Systems for Vision Zero–Putting Theory Into Practice. The webinar featured CSCRS speakers Kristen Hassmiller Lich, Associate Professor, Department of Health Policy & Management, UNC Gillings School of Global Public Health, and Peter Furth, Professor, Civil and Environmental Engineering, Northeastern University. The webinar served to demonstrate how systems science applies to the Vision Zero approach to reducing roadway injuries and fatalities, and to explore theories and practices that underlie the shift from designing roadways for cars to designing them for humans.
This was the second webinar CSCRS has partnered on with the Vision Zero Network; the first webinar, Safe Systems — What Does it Mean for Vision Zero?, was presented in August 2018. Visit here for links to these webinars and other details on CSCRS professional development.
UNC's Coffee & Conversation returns for a third season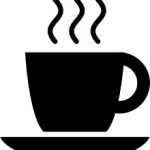 UNC's third Coffee & Conversation series is returning this year with a new theme: Building Resilience into a Transportation System for All. Eight speakers will discuss persistent and emerging trends in road safety. See the 2019 schedule.
---
Join CSCRS on social media
Like our Facebook page and follow us on Twitter.
Sign up to receive CSCRS news and updates.
CSCRS Crossroads newsletters are archived here.